Archive for December 25, 2011
Happy Holidays to Everyone! Hope everyone had a safe and enjoyable holiday weekend!
When asked whether he would hide a concussion or admit it to the medical staff, Jacksonville Jaguars running back Maurice Jones-Drew admitted that he'd hide it and his reasoning, while understandable, is extremely worrisome.
"The bottom line is: You have to be able to put food on the table. No one's going to sign or want a guy who can't stay healthy. I know there will be a day when I'm going to have trouble walking. I realize that," Jones-Drew said. "But this is what I signed up for. Injuries are part of the game. If you don't want to get hit, then you shouldn't be playing."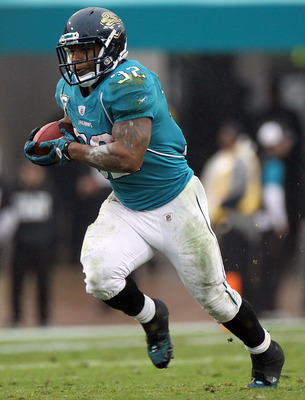 You have to give Jones-Drew credit for his comments. I've wavered back and forth over the issue of concussions because decades ago, concussions were much less frequent. The reason? Players just played through them. The NHL is having a concussion epidemic now but fighting is much less than it was decades ago. Teams are now just much more careful with players and are extra cautious (and rightfully so) with concussions these days.
But what if players don't admit they are concussed? Everyone who has ever played sports has injured himself a bit and told a coach that he was fine, even if he wasn't. Players want to play. It's that simple. But concussions lead to a whole new level of extremely serious problems. And yet, Jones-Drew is willing to accept those problems to play and earn a living. Here's where I'm not sure I fully agree with Jones-Drew though. He's the league's leading rusher this year. He's earned a good amount of money during his time in the league. No matter if he retires tomorrow, he's going to be able to "put food on the table" as long as he doesn't waste what he's earned. He doesn't need to risk brain damage to feed his family. Read more…